Our dual August pet of the month: Louis & Fitz!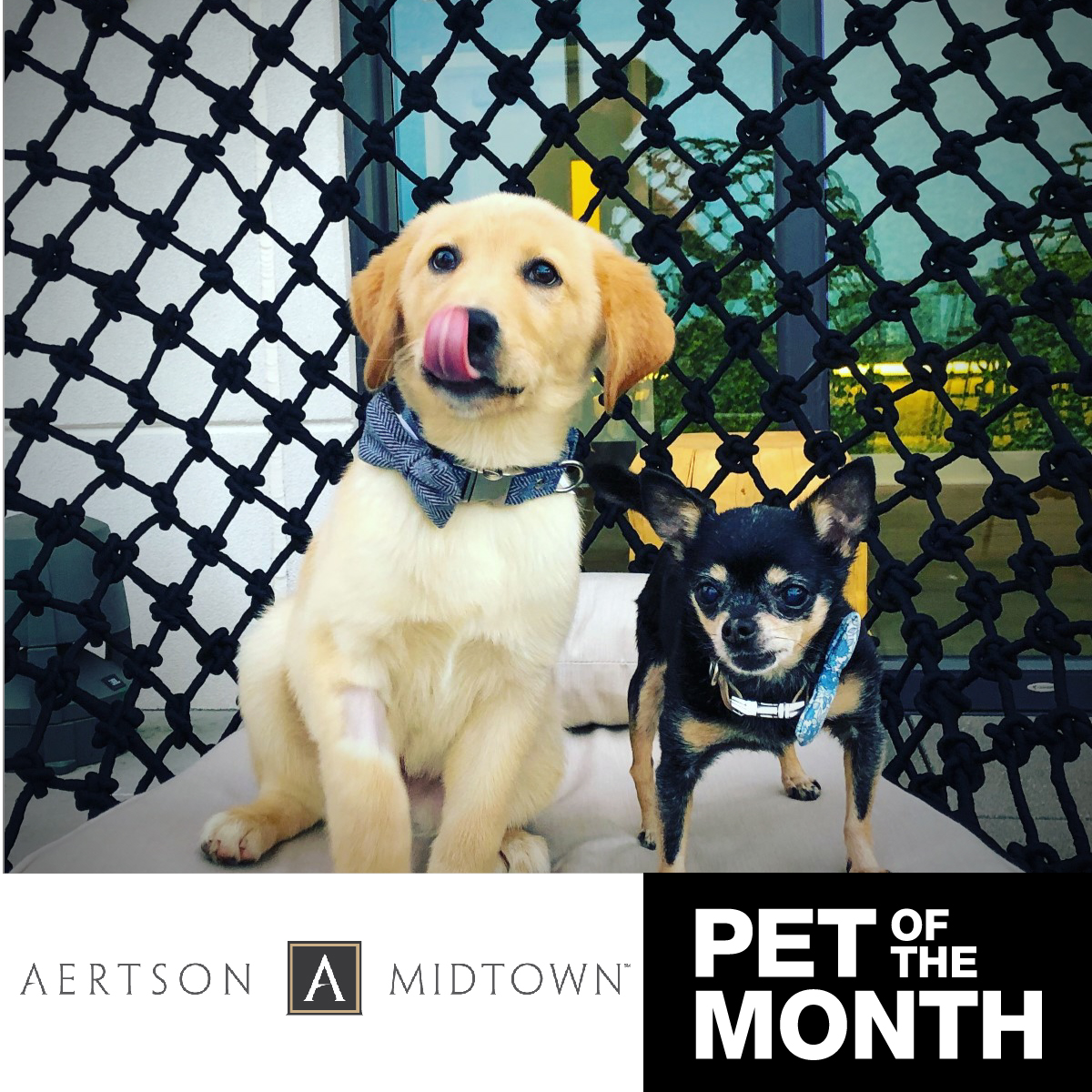 Louis and Fitz were both adopted by their loving Aertson parents. Both very different breeds and backgrounds but both in need of families.
"When I got Louis 12 years ago he had fleas, was missing clumps of hair and his eyes were almost all of the way shut from soap being in them! He also had a lot of health issues like epilepsy, thyroid, teeth issues and an enlarged heart! We don't know much about Fitz, other than he was dropped off at the shelter without explanation!"
Fitz has been the talk of the neighborhood ever since he arrived! He can already sit, lay down, stay and give a paw! Louis is the King of the Hoffstetter household and loves to visit the parks around Aertson's property.
Nashville's very own Miranda Lambert has taken part in the Pet Rescue mission and created her own foundation called MuttNation. Miranda and her mother, Bev, founded the organization in 2009 to ensure that as many dogs as possible would have a place to call home. MuttNation has a number of dog toys and treats throughout a variety of pet stores in Nashville in which all proceeds contribute back to the foundation. Donations can be accepted online at MuttNation and look out for any sponsored concerts or fundraisers around town!
Thinking about adopting? Check out the list of Tennessee adoption centers around Nashville:
-Nashville Human Society
-Love at First Sight
-Crossroads Pets
-Mewsic City Café
-Metro Animal Care and Control
-Noah's Ark Society Center