For December's Residents of the Month, please meet our new Apartment Life Team, Peter and Erica Chacon!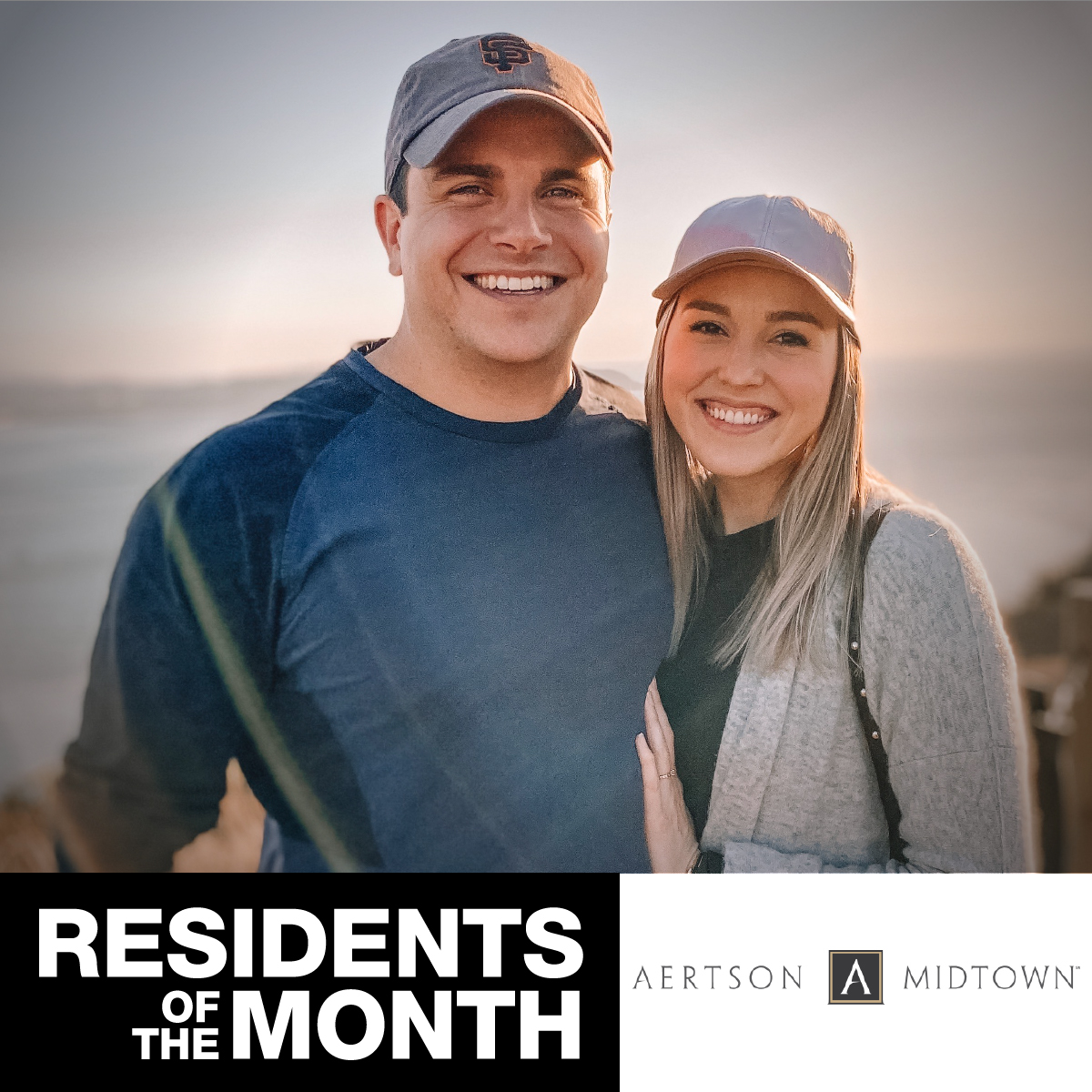 "We are excited to be your new Apartment Life Team! We live onsite and are here to welcome new residents, plan social events, and help care for our community.
Peter: I am a commercial real estate broker. With my free time, I like to play outdoor sports and workout.
Erica: I am a pediatric hematology/oncology/bone marrow transplant nurse. In my down time, I enjoy going for long walks and looking for bargains on home goods and clothing.
We look forward to meeting each of you!"
If you see them around the Aertson community, be sure to say 'hi'!